Va Savoir ! – Le magazine des Mystères de l'UNIL
Cover art by Raoul Ganty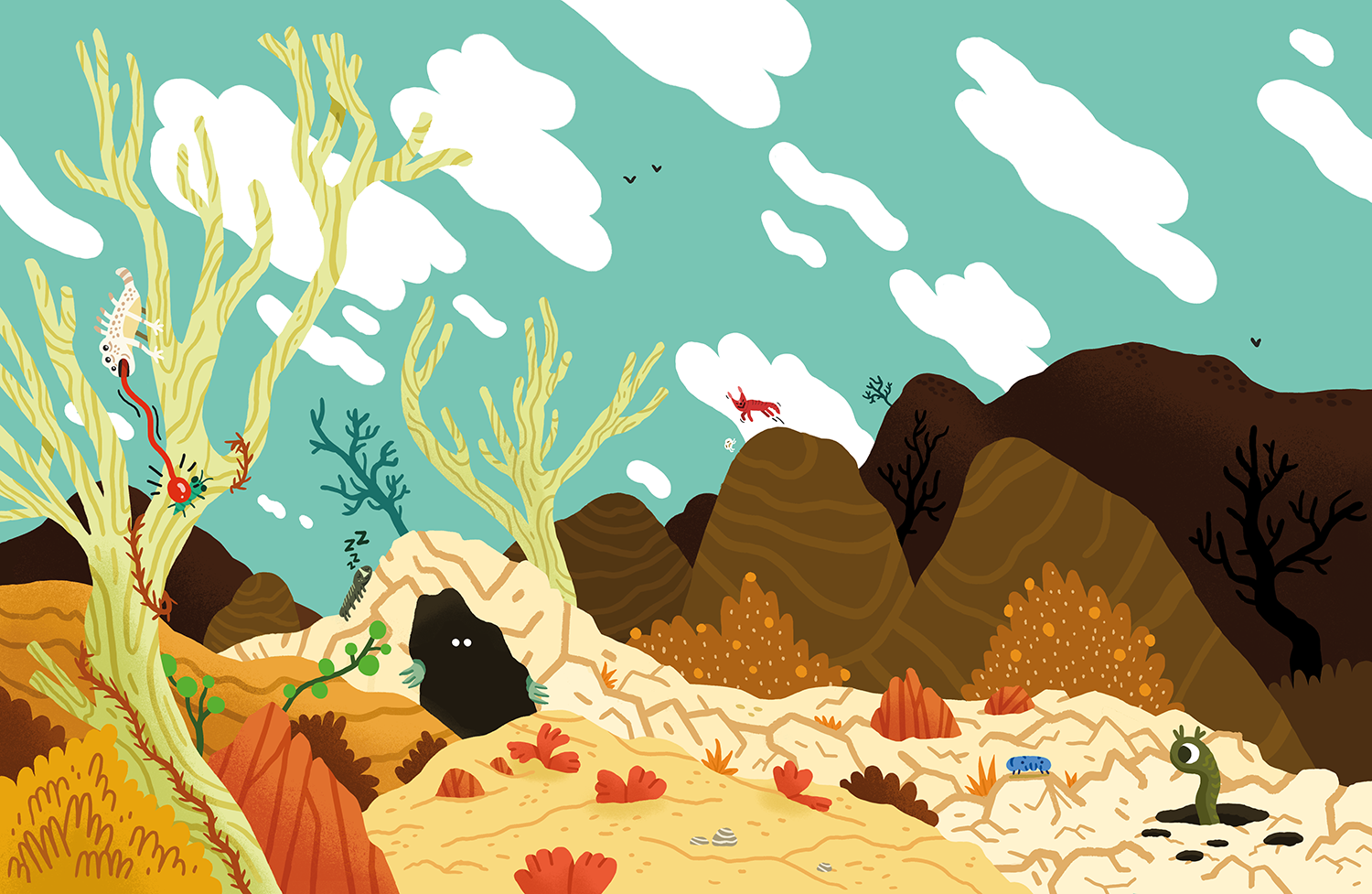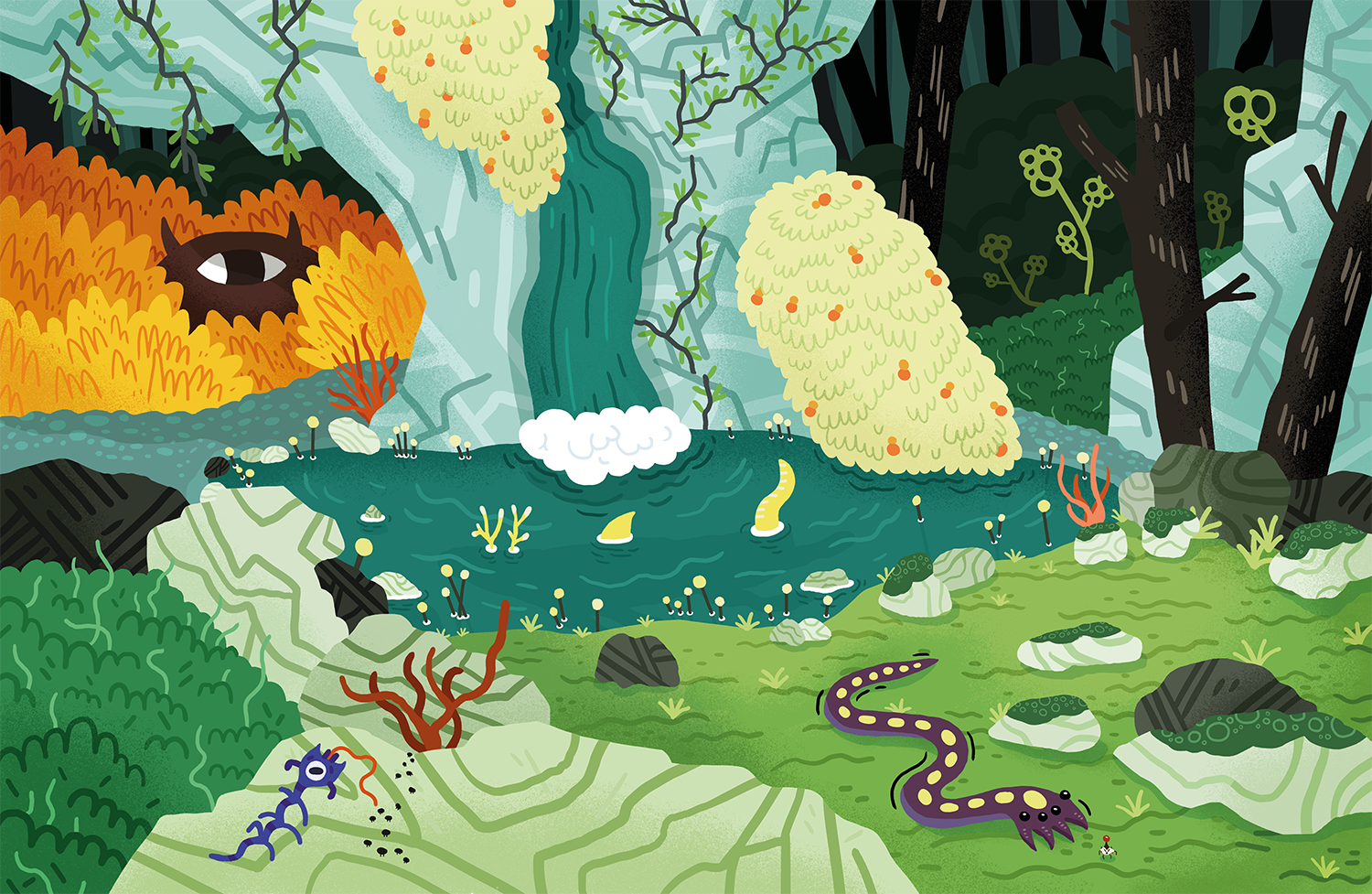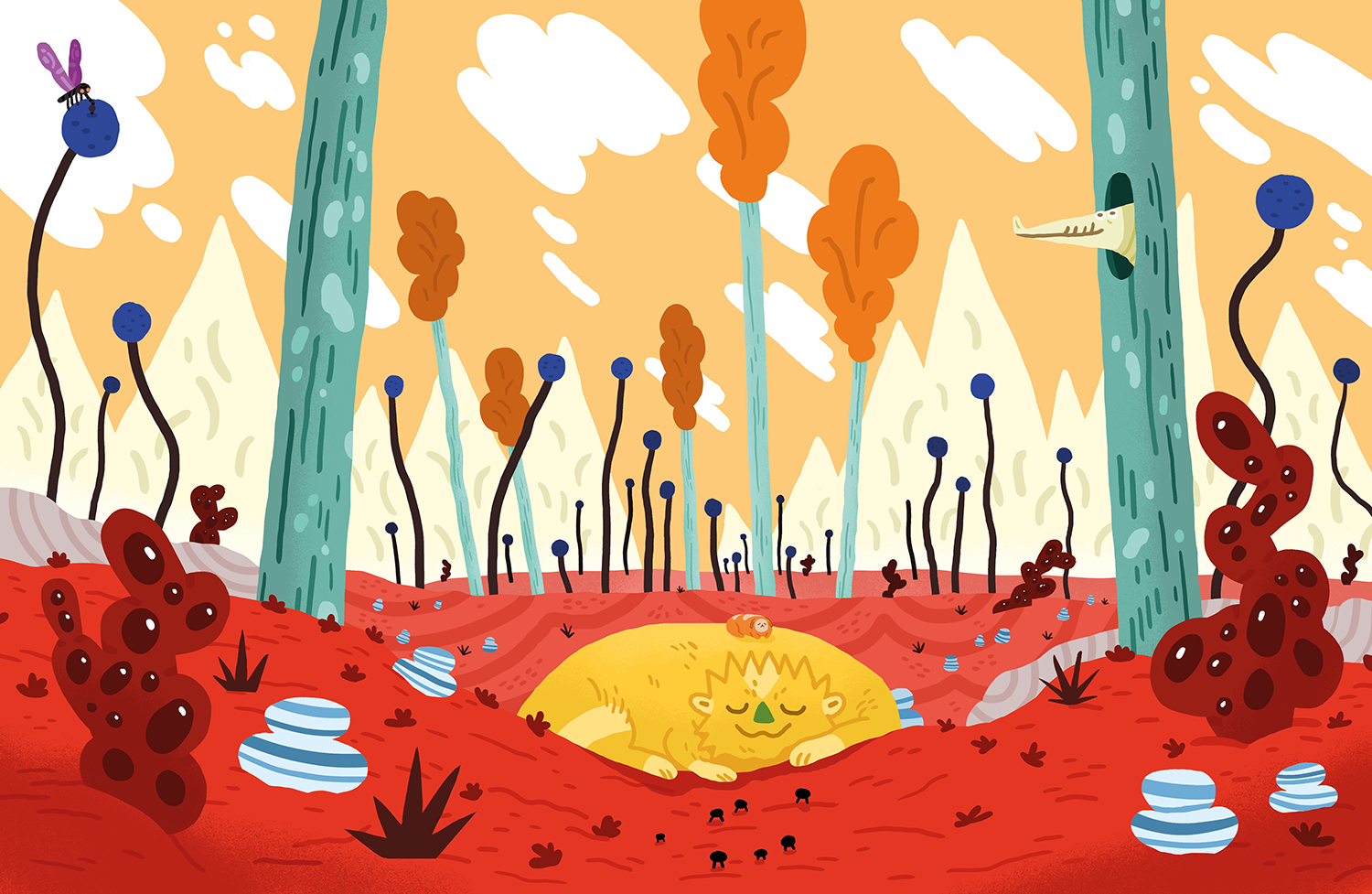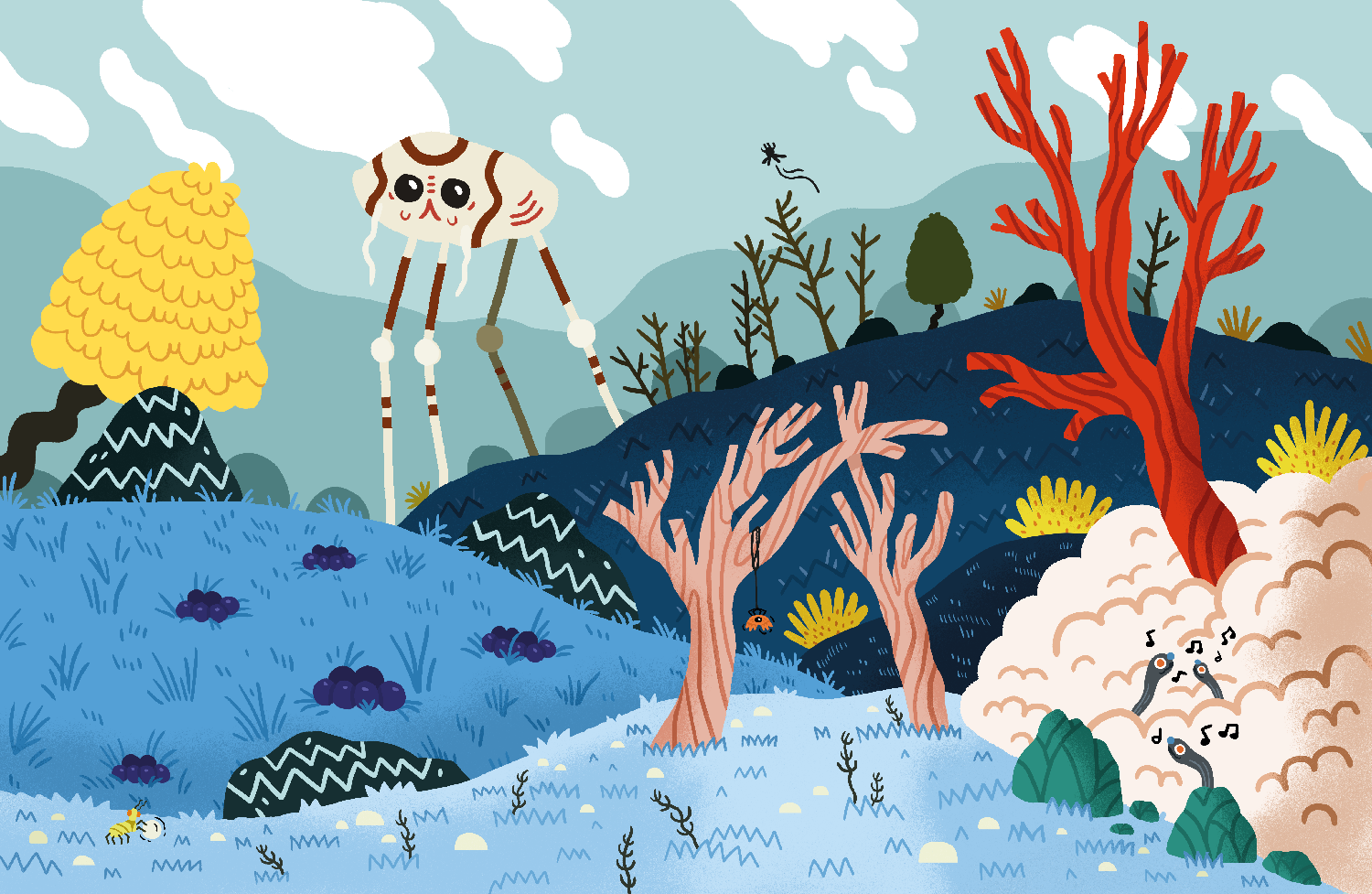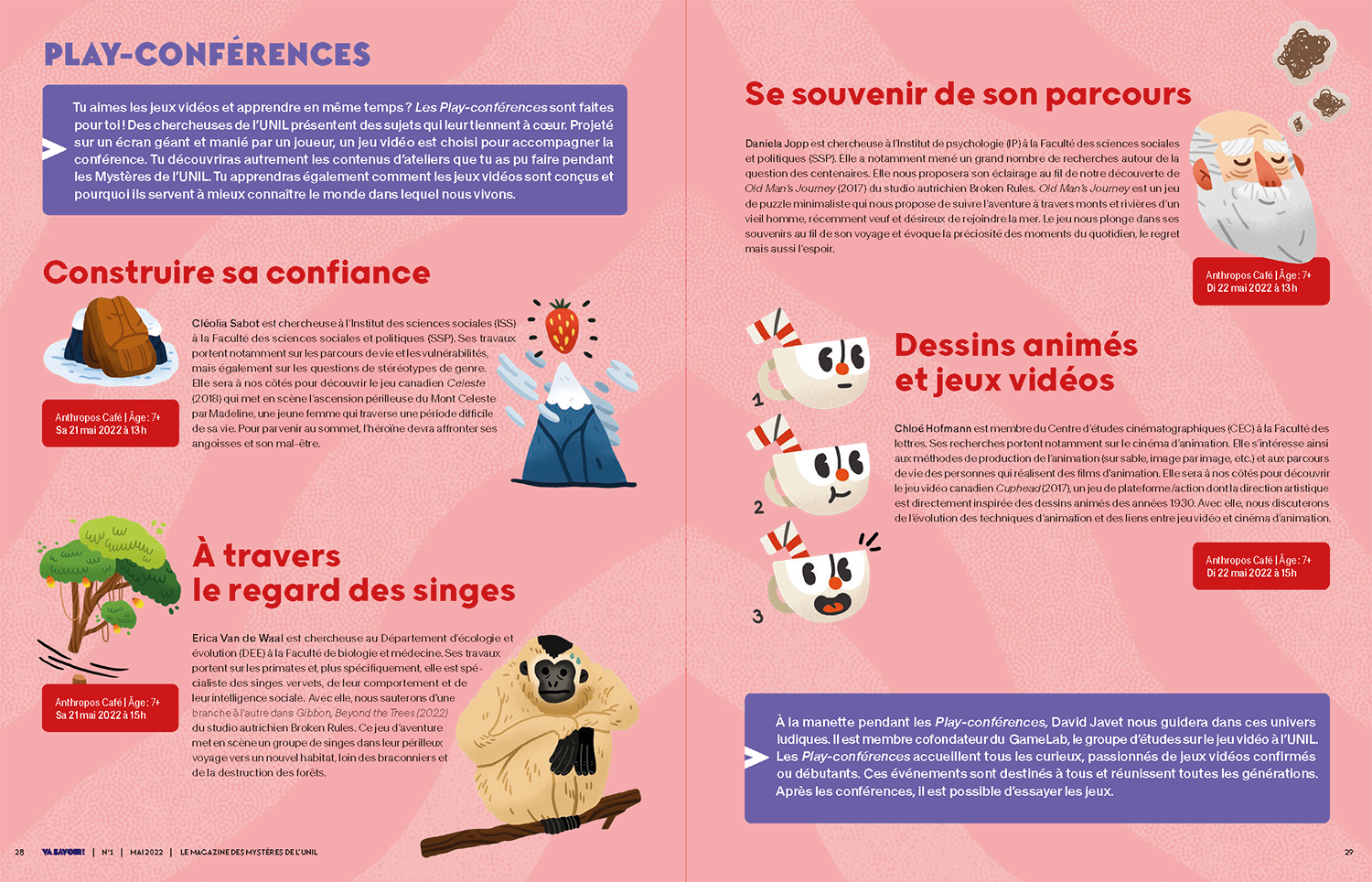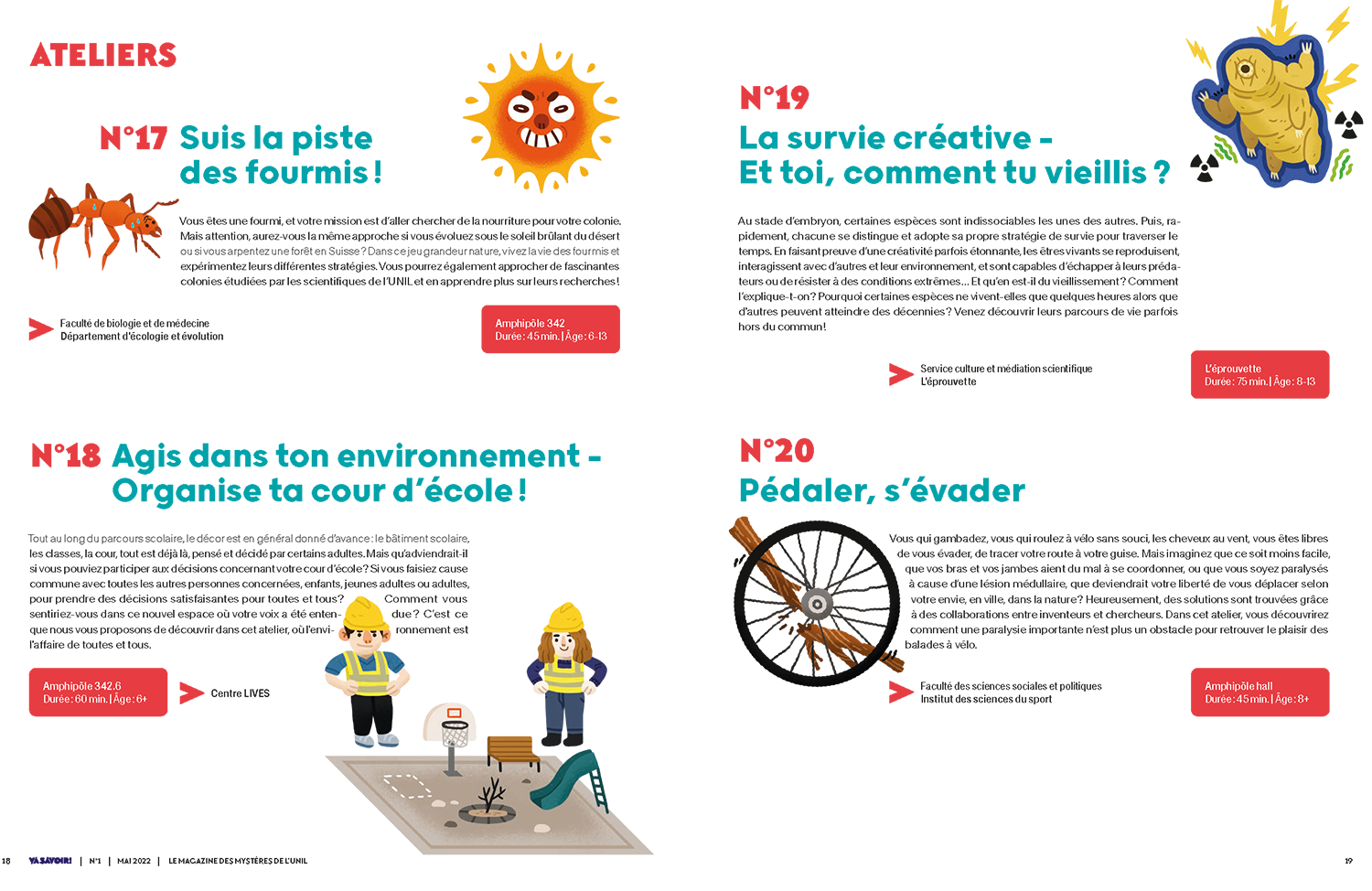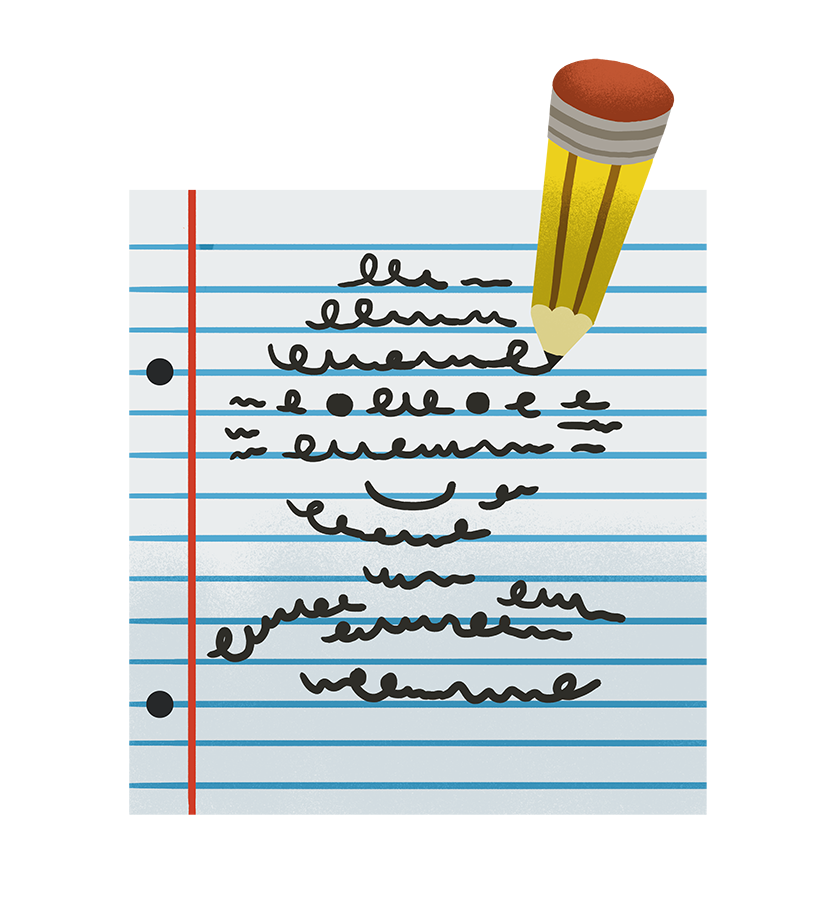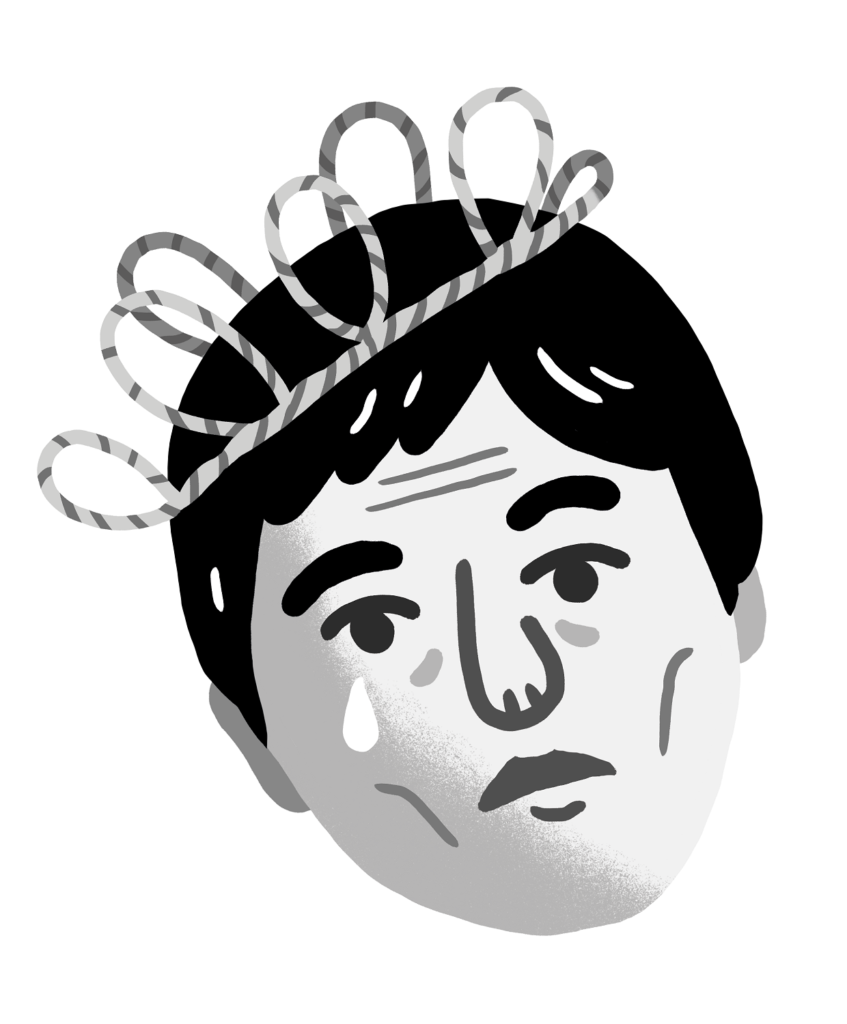 Editorial illustrations for the first edition of the new UNIL (University of Lausanne) magazine for children of 8 to 12 years old. It contains workshop descriptions, in-depth articles on various subjects (cinema, science…), infographics and activities.
I had to illustrate each workshop, article and talk. I also created three double pages illustrations about a strange world full of wildlife.
PDF downloadable here.
Graphic design by Raoul Ganty and Edy Ceppi.
© 2022 Vivvian, UNIL