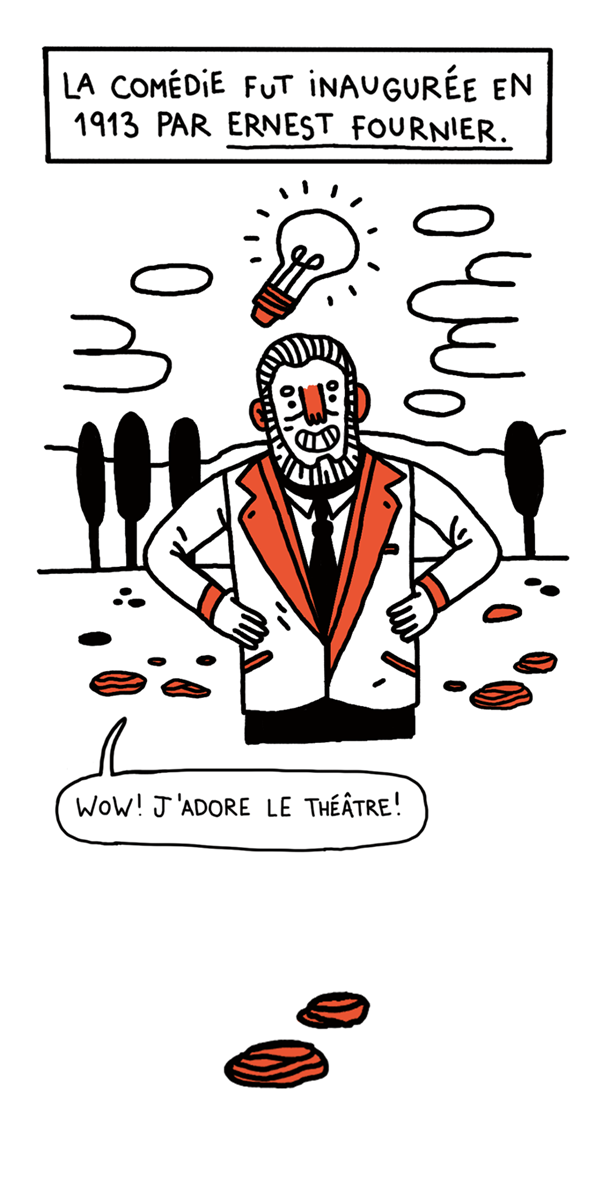 Click on the first picture to read the full comics (french)!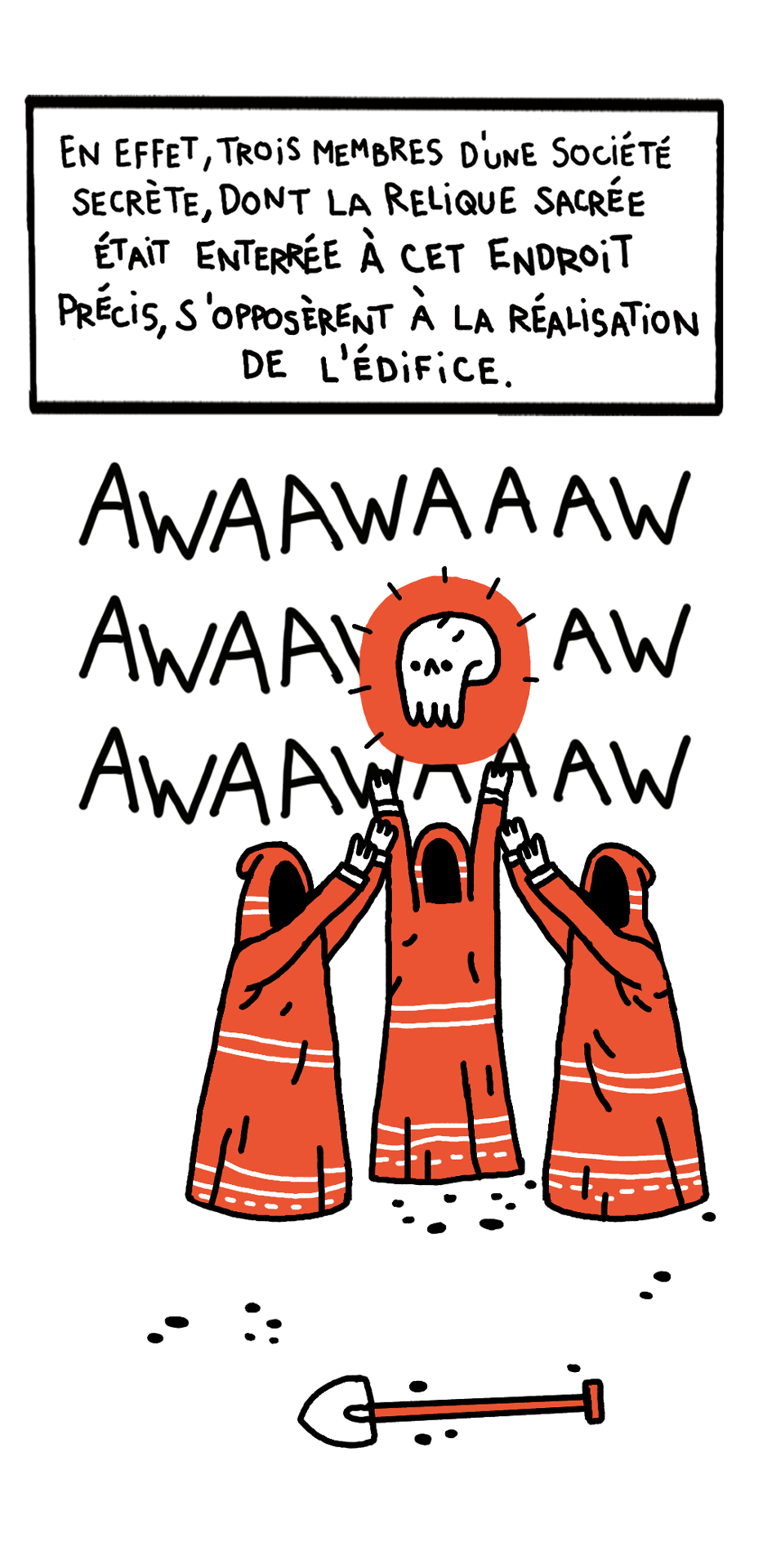 Extracts from a vertical comics made for the theater La Comédie. The general theme was "ghosts".
This one is an interpretation of the birth of the theater through the lens of a fictional fight between its creators and a secret cult. The cursed faces were based on the three faces seen on the front of the building.
Written in collaboration with Annie a Marca.
I made two other comics for this project. One for Halloween, one for Christmas.
I also wrote another one with Annie.
© 2018 La Comédie, Genève