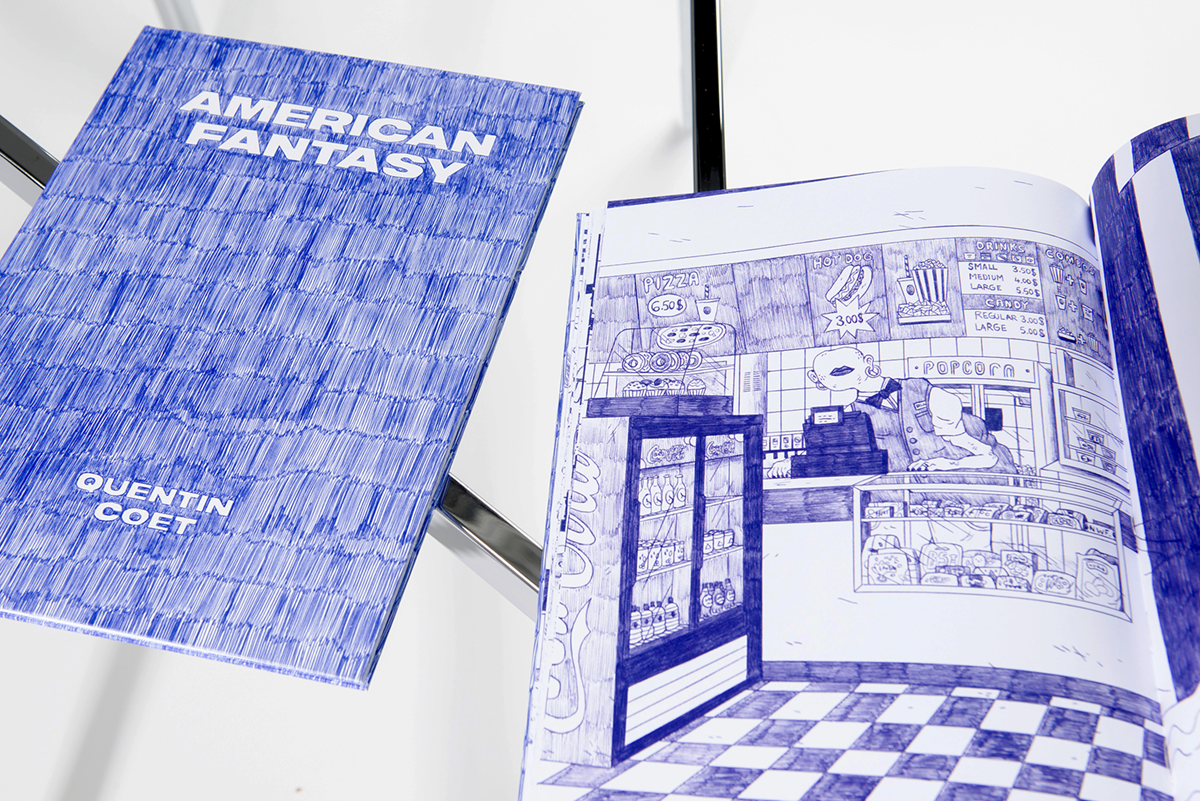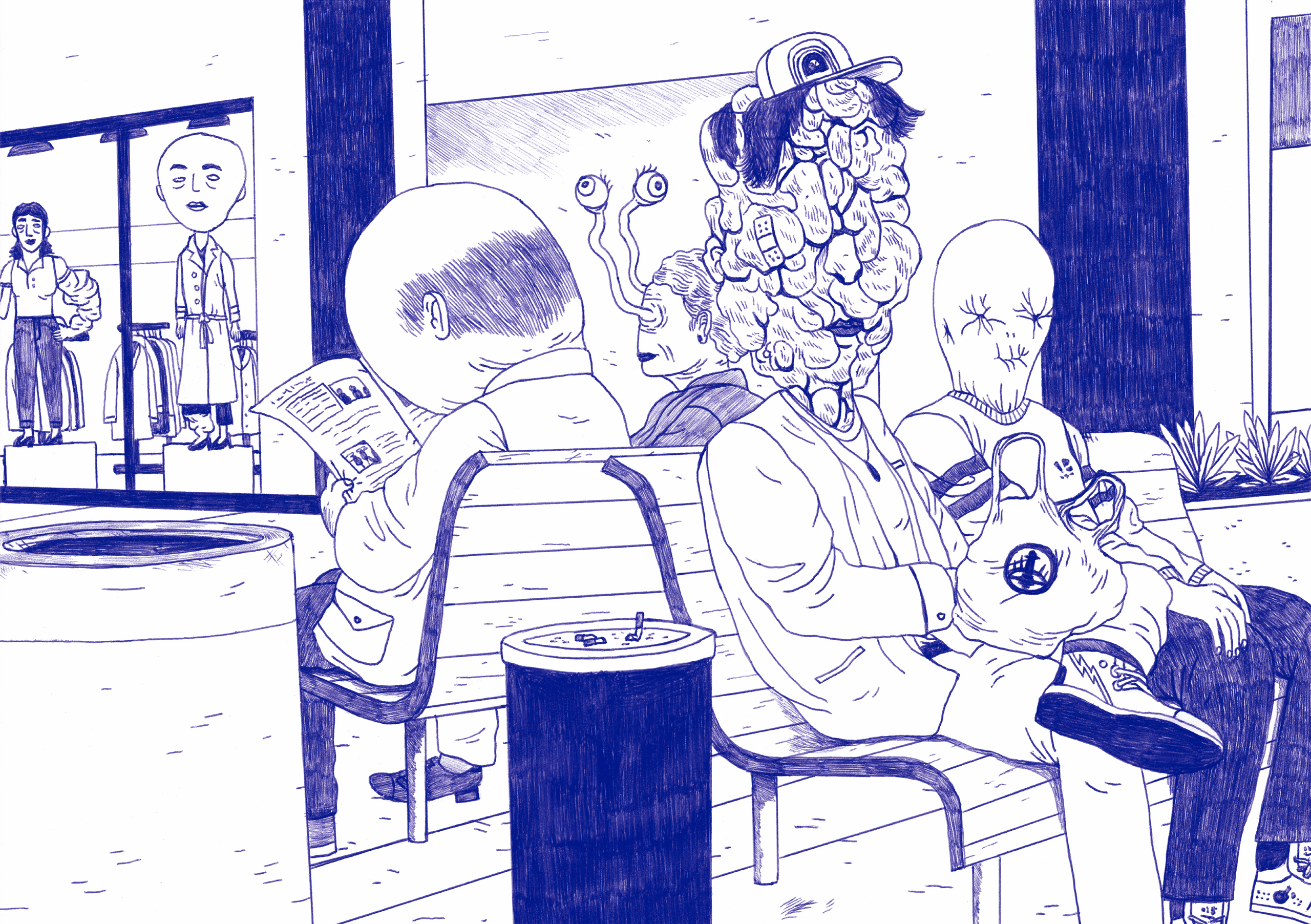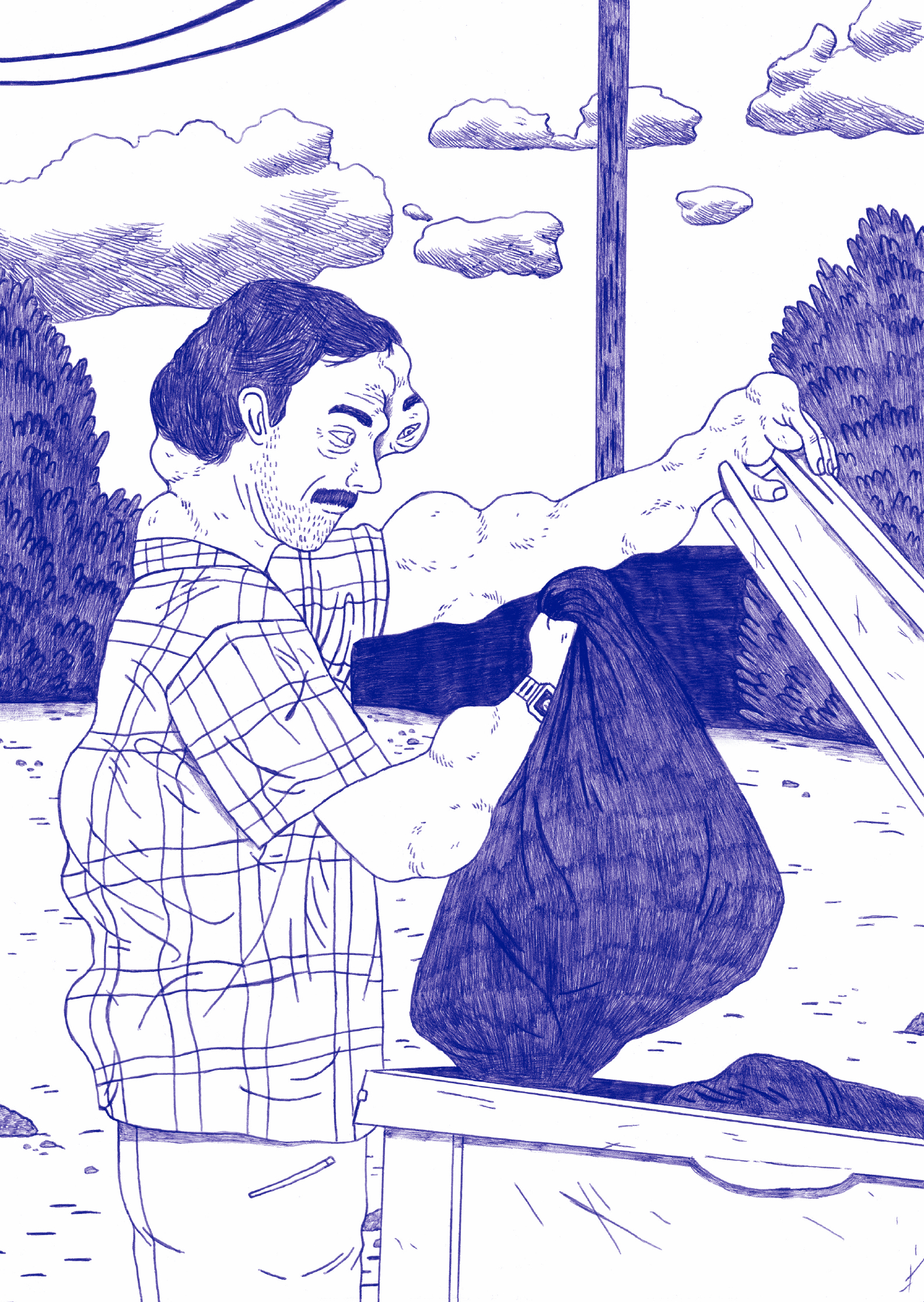 Bachelor degree work.
Illustration book drawn entirely with blue ballpoint pens.
American Fantasy is an atmospheric body horror book set in the USA and greatly inspired by 80's horror and its depiction of the American Dream.
Since I never set foot in North America, my vision of the country is obviously biased and influenced by pop culture and media.
Photos : © HEAD – Genève, Isabelle Stauffer
© Vivvian 2020