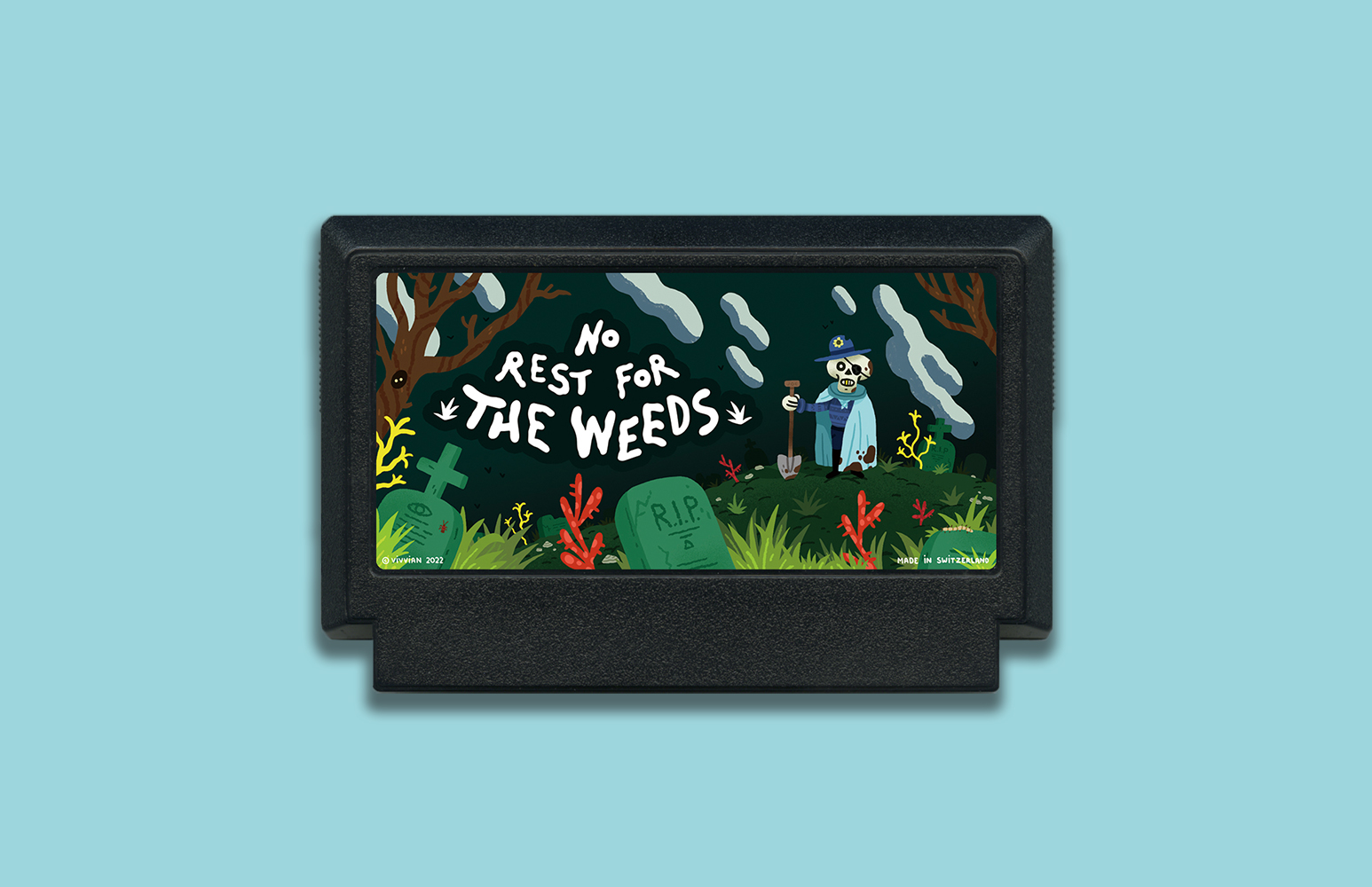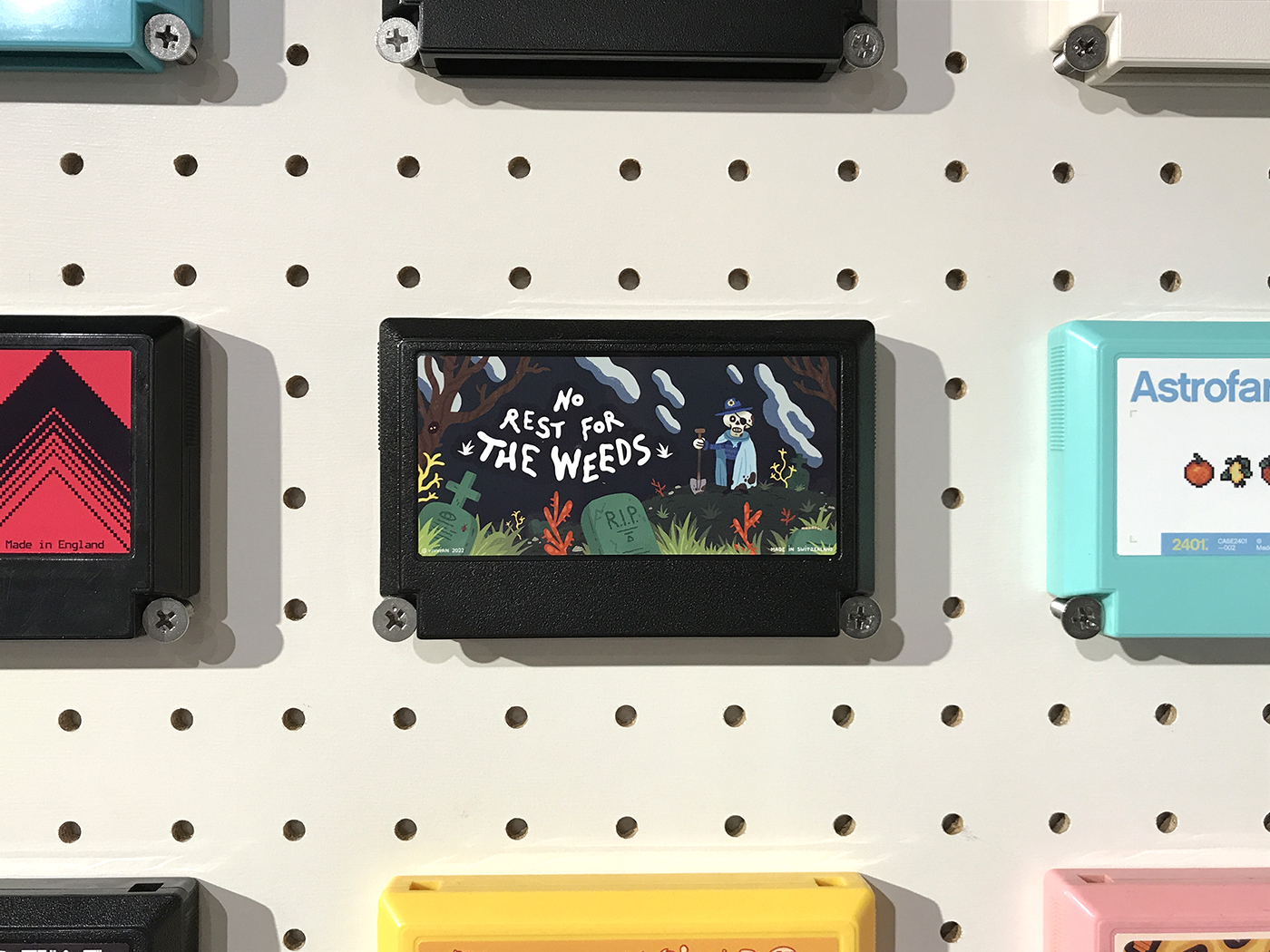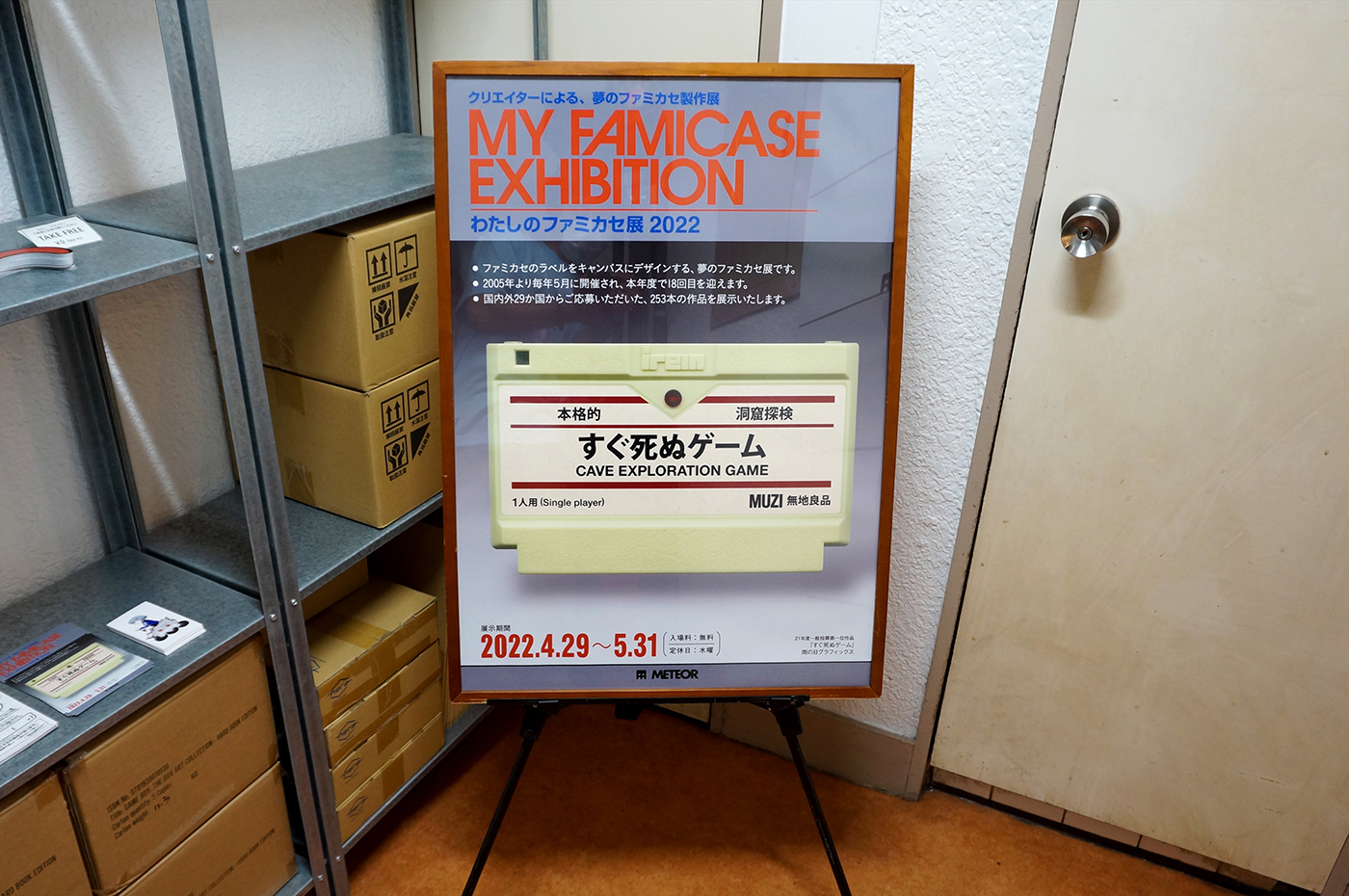 My submission for the Famicase Exhibition 2022 held in Tokyo (29.04 – 31.05)
Very happy to be part of this year's show.
Entry N° 67 – No Rest For The Weeds

Every 2022 entry is visible on the website : famicase.com/22/index.html
Honored to be featured along all these talented artists ! It's awesome to see such variety !

For those who aren't familiar with the concept. It's a curated exhibition of imaginary video games cartdriges organised by the store Super Meteor. Each artist creates a label (which is printed on a real cartdrige) and writes a little text about the game.
Exhibition pictures courtesy of Satoshi Sakagami.
© 2022 Vivvian